ABOUT
Exclusive plants, unique by their sizes and forms!
The team at Junkin' Jack Flash Inc. is ready to remove your unneeded junk! Wherever in your house or on your property it is located, we'll load it into our trucks and remove it the same day. Whether you have one item to an entire homes' contents, apartment, garage, attic, basement or yard. We also disassemble and demolish when necessary to remove anything, like swing sets, sheds, decks, old boats, pools, hot tubs and more.
We are the experts in home clean-outs, whether you are moving, cleaning out an uninhabited home, or simply cleaning up. Our 18 yard dump trailer is safer to use on pavers and driveways than typical dumpsters.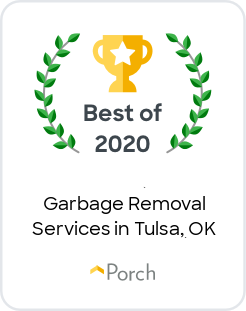 PREPARING TO SELL YOUR HOME?
Junkin' Jack Flash Inc. is located right in Tulsa, Oklahoma. If you live in Tulsa, Oklahoma City or the surrounding areas, contact us first for a FREE estimate on estate clean-outs, recycling & other haul away services.
EXAMPLES OF THE JUNK WE HAUL AWAY